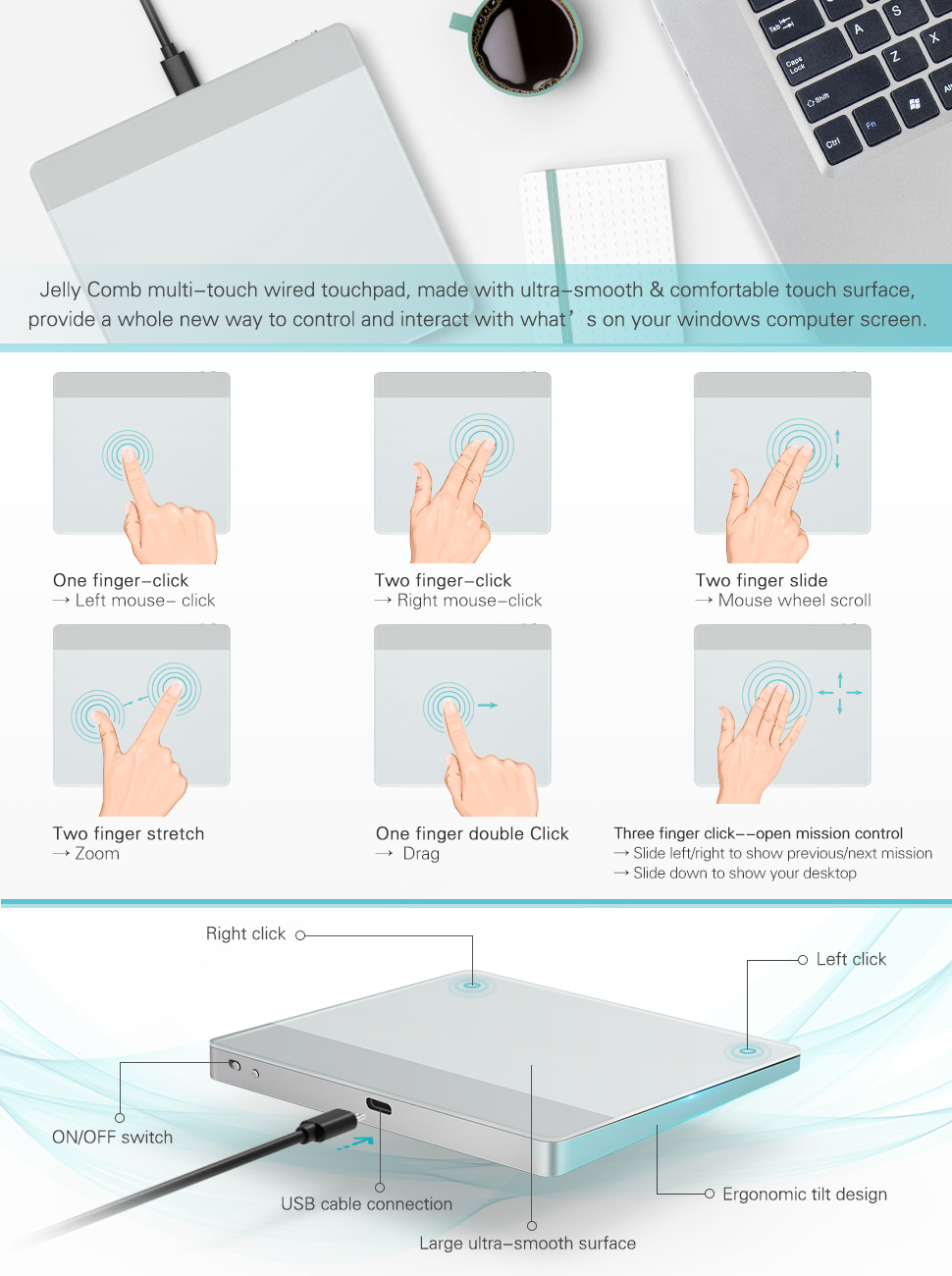 Super smooth trackpad for high precision control: With large ultra-smooth glass surface and advanced sensor, it provides fast and sensitive response at your fingertips.
Sleek low profile design: Low profile touchpad features the ergonomic tilt design, which makes scrolling and swiping through your favorite content more productive and comfortable.
Stable USB connection: Plug and play, no additional driver needed, reliable and stable connection through a micro USB cable, which enables you to use it freely without any connection problem.
Compatibility: Compatible with Windows 10, Windows 7 PC, laptop, desktop, computers only.
Technical Specification:
Touch Surface Size: L4.7*W4.3 inches Weight: 0.38lb (174g)
Package Included:
USB wired trackpad User manual