It is finally here! 
A big shout out to all our members from the Product Workshop who collaborated to develop this bag. Your amazing ideas help created this bag. Thank you all.
---
Demonstration of the elastic velcro straps in the 3rd layer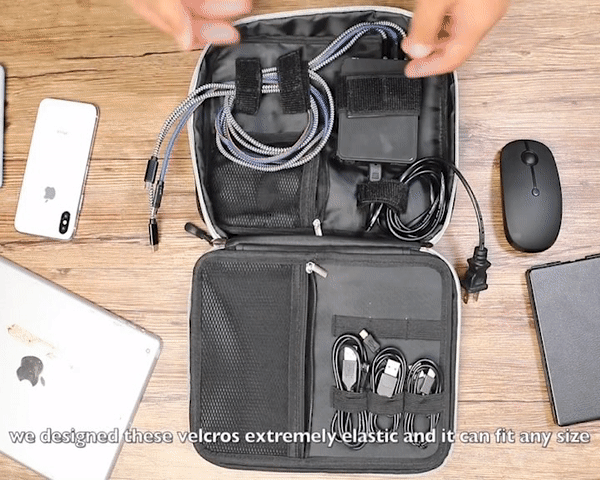 Please note this gif features the first edition, there are minor changes in the final edition, please refer to the product photos for accurate display.


An electronics organizer dedicated for Tech travelers
Frequent travelers and Tech experts do not take 10 different charging blocks with them, instead, they bring only one charging station/hub to serve all their devices.  This electronics organizer bag is designed by those frequent travelers and Tech experts, and more importantly designed for them.


Why Is This Awesome?
After you strap the charging station/hub with the velcros, you will never need to remove it from the bag again. You can connect the power outlet to the charging station/hub and charge all your devices from the charger while leaving everything in the bag. 
This means when you are done charging, there is no need for packing. Zip your bag and you can leave right away. No more cable fuss, no more checking out from a hotel in a hurry.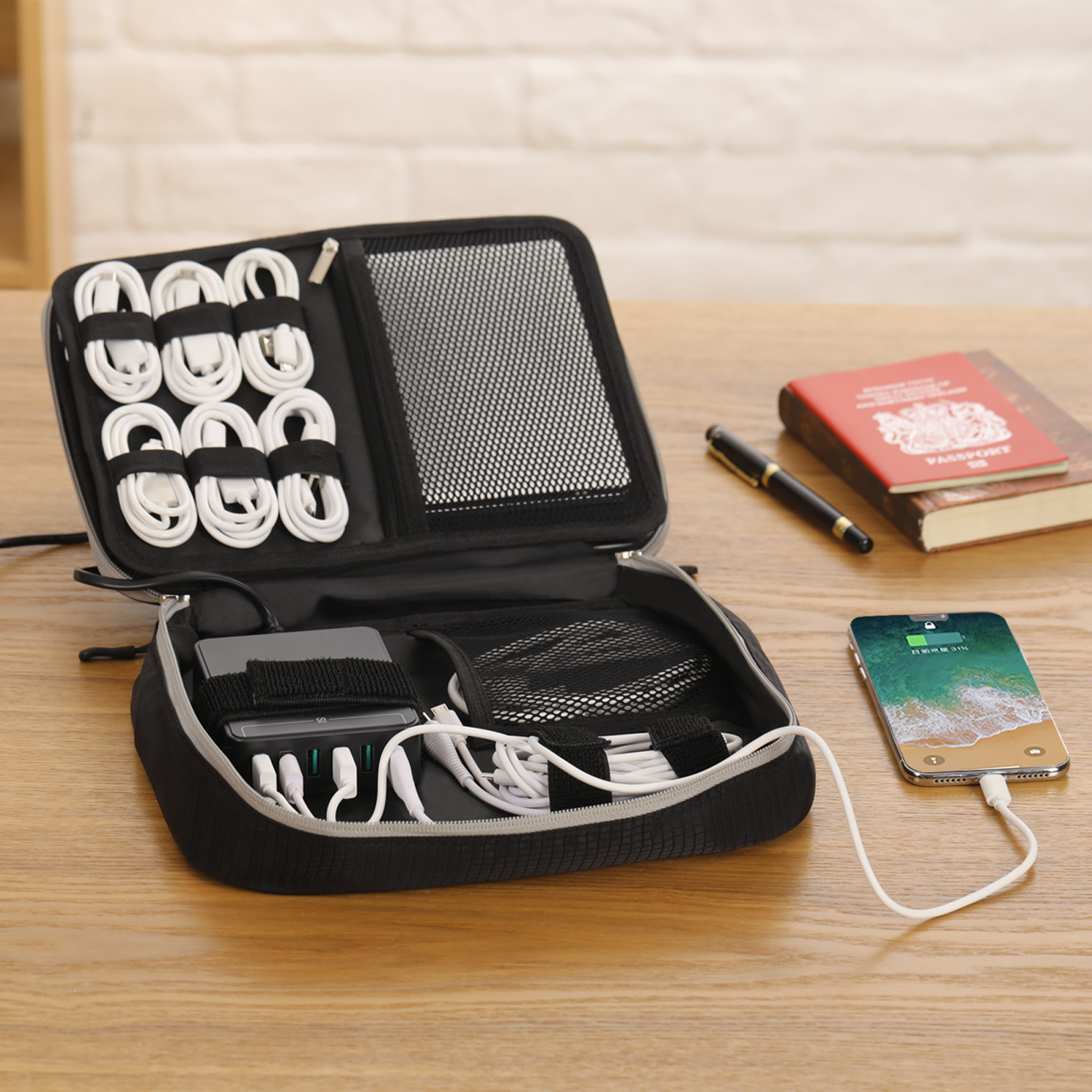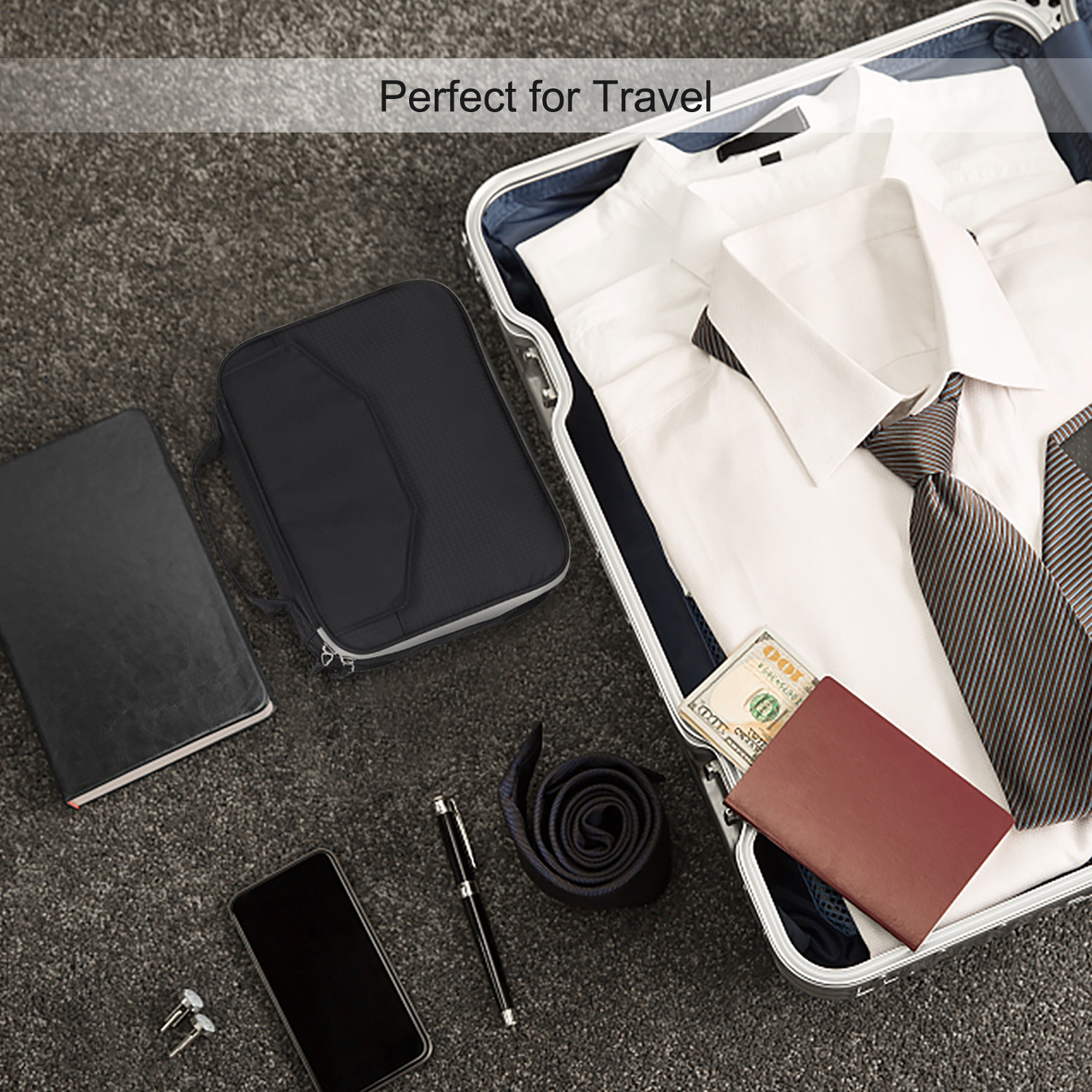 Layout