---
With more smartphones, tablets, gadgets and electronics, we are piling up a ton of devices in our house over time. This creates a shocking mess especially when we try to charge these devices.

To keep our room clean and organized, inspired designers made this multi-device charging station for you to organize and charge multiple devices at the same time and manage unused devices easily.
This charging station is about 9.4" x 5.5" x 1.9" in its dimension and 8" wide for each of its baffle slot. All your devices can be placed neatly in a small on the charging station's dock.

A total of 50W high power output enables each charging port to deliver up to 2.4A current so you can charge five devices at full speed simultaneously.
The smart chip will automatically manage optimal output for each charging device (0.1-2.4A), which is not only good for charging speed but will also help protect your device's battery and overall power safety.

You can leave your device on the dock overnight, there are built-in protections for overheating, overpower and short circuit. We care for your safety, every risk factor is considered.
---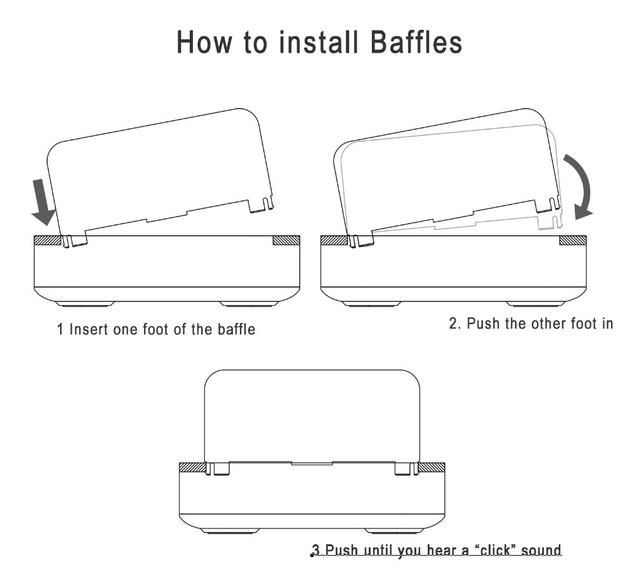 Features
Powerful & Reliable: This USB charging station provides 50W / 10A powerful output, which can simultaneously charge 5 tablets at full speed. Smart Charging Technology will ensure each port delivers optimal current (up to 2.4 A) for your device, makes charging fast and safe.


Organized table top: Besides the charging convenience, this device also has 5 sections of storage space (0.9 inches wide) to help you hold your devices being charged. Eliminate the trouble of cable mess and keep your desktop organized. Additional Perk: The short cables in the pictures are included in this package.

Strong Baffle & Tilt Free: Made of strengthened ABS material, these durable baffles can each holds up to 4 pounds of weight. The charging station has a stable base and antiskid pads under.




WHAT'S IN THE BOX?
one 5-Port USB Charging Station
5 cables (3 Micro USB cables, and 2 Type C cables)
6 removable baffles
one 6ft power cord
Warranty
Each purchase comes with 12 months warranty and friendly customer service. We always try providing better service. Any advice is welcome.